HEALTHY PEOPLE
Following the enormous success of the first phase of the Australian Cancer Atlas (ACA), the second phase of the Atlas commenced in March 2021. The ACA is an online tool offering insights into the spatial differences in population rates of cancer diagnoses and survival following a cancer diagnosis. It has been used broadly by health services, researchers, government and in tertiary education. The second phase aims to expand the information to include spatio-temporal modelling, cancer risk factors, cancer screening, treatment and absolute measures of the cancer burden. Visualisation and communication of uncertainty are again key areas of investigation. The project, which is co-led by ACEMS researchers, currently involves three PhD students, two Masters students and researchers from four different organisations and is attracting collaborators worldwide.
ACEMS has supported a number of postgraduate students to undertake research aligned to the Australian Cancer Atlas. These students have been drawn from multiple disciplines (statistics, machine learning, visualisation) and multiple nodes (Monash, UNSW, QUT). For example, as an ACEMS PhD student, Farzana Jahan developed Bayesian meta-analysis models to utilise summary information available from the ACA to unpack the burden of different cancer types in major cities, regional and rural Australia. Two papers were published in high-ranking journals as a result of this analysis. After graduation, Farzana was admitted as an ACEMS Associate Investigator and took up a postdoc position in which she extended the models to investigate the impact on health of poor air quality from Australian bushfires. She also worked with a research team in the Prince Charles Hospital to model their patient data in order to make informed decisions of using newer types of anticoagulants. These are areas of ongoing research. Farzana is preparing to leave ACEMS to take up a lectureship at Murdoch University, Western Australia.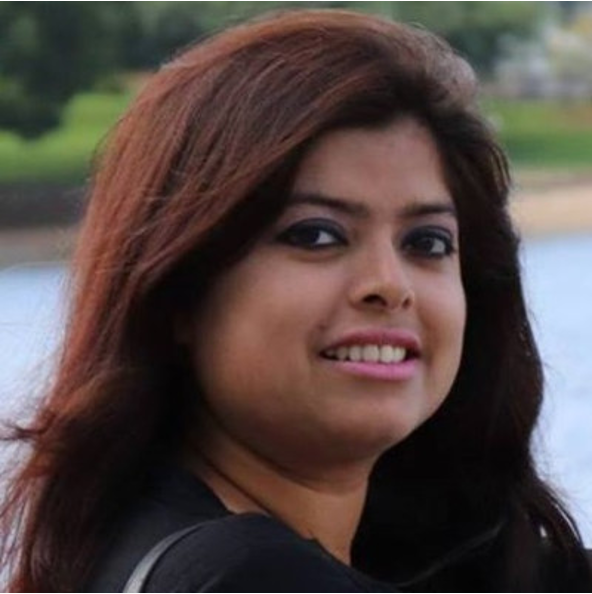 Although my research projects are quite different, they all involve statistical modelling to gain insights from real world data, which can aid in better decision making. The tools and methods that I develop can also be used in other application contexts."
Farzana Jahan
ACEMS AI James McGree is an expert in optimal experimental design. In 2021, the CLARITY trial – a two-arm, multi-centre, randomised controlled trial – was run to determine the effectiveness of angiotensin receptor blockers (ARBs) in reducing the duration and severity of lung failure in patients with COVID-19 (funded by the Medical Research Future Fund; trial protocol in Hockham et al. (2021)). This trial was designed by QUT in collaboration with Adaptive Health Intelligence. Due to uncertainty about the effectiveness of ARBs as a treatment for COVID and the urgent need to find effective treatments, the trial was designed within a Bayesian inference framework with an adaptive sample size such that flexibility could be offered for stopping early for effectiveness or futility. The statistical analysis protocol for this trial has been submitted for publication (McGree, et al., 2021), and the trial is currently ongoing with the first planned analysis imminent.
James also proposed a new approach to conduct adaptive N-of-1 clinical trials (Senarathne et al. (2020)) that formed the basis for designing a precision medicine clinical platform for cystic fibrosis (BEAT CF). A proposal to fund this platform was submitted in 2021 to the Medical Research Future Fund, and it was recently announced as being successful ($2.1M over 3 years). The trial is planned to start in 2022. This work was conducted in collaboration with the University of Newcastle and the John Hunter Hospital. In addition, in 2021, Bayesian design methods were used to sequentially collect data in robotics (Cooper et al., 2021), and more standard design methods were used to design N-of-1 trials (McDonald et al., 2021, Bashford et al., 2021).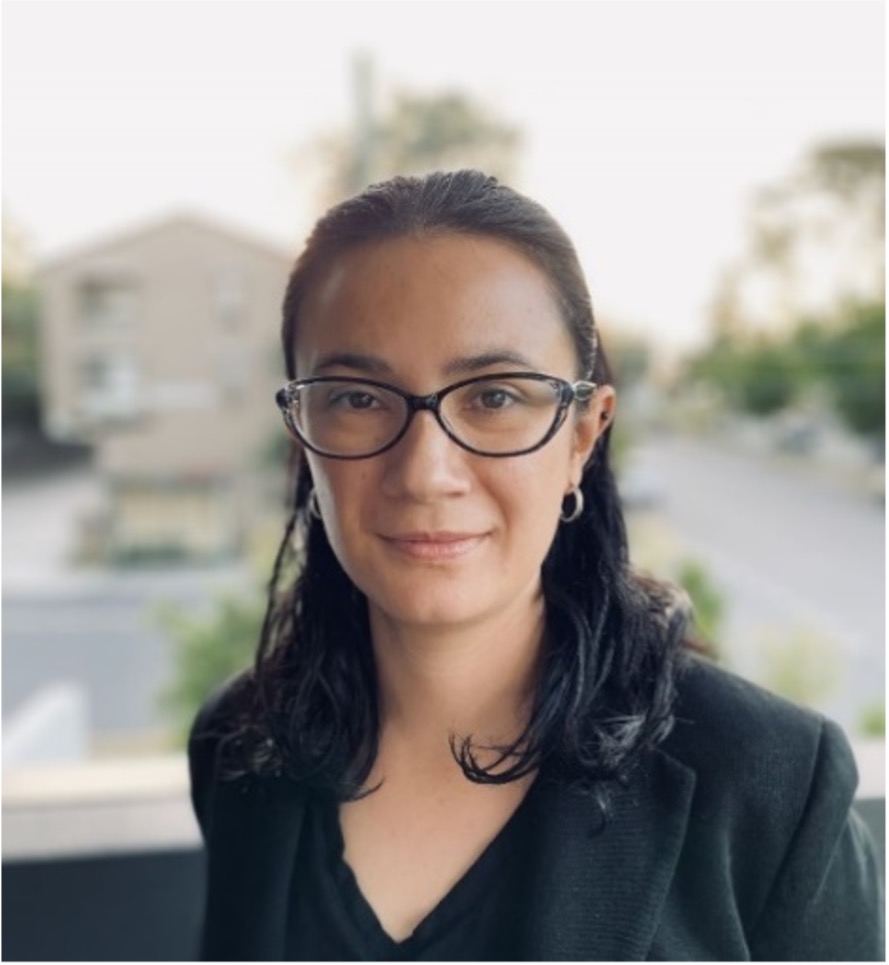 ACEMS Research Fellow Jessica Benitez Mendieta, together with AI Zhiyong Li and CI You-Gan Wang, works on the development of new methods for the biomechanical evaluation of blood vessels based on medical imaging. The analyses are performed using 4D computed tomography data from patients with cardiovascular diseases (CVD) such as atherosclerosis and aneurysms. The progression of atherosclerosis is a gradual process and most of the time is asymptomatic until a catastrophic event occurs, such as strokes. Similarly, an intracranial aneurysm is the bulging of the cerebral artery due to the weakening of the vessel wall. The progression of the aneurysm could result in the rupture of the vessel wall leading to a subarachnoid haemorrhage. The formation and progression of atherosclerosis and aneurysm are closely linked to abnormal blood flow behaviour and mechanical forces acting on the vessel wall. Therefore, biomechanical computational analysis and biomechanical information extracted from medical imaging can provide further insights into the potential rupture of an atherosclerosis plaque or aneurysm.
Jessica and her team have developed volume calculations and strain analyses of aneurysms, modelled irregular pulsation and inflammation on the wall of an aneurysm, leading to visualisation of the regions of an aneurysm with a high probability of rupture. They have also undertaken biomechanical computational analyses using fluid-structure interaction analysis based on patient-specific geometries extracted from MRI. The resultant blood flow patterns and wall stress information can help to identify potential rupture locations.
ACEMS researchers were also engaged in a wide range of projects related to the COVID-19 pandemic. One such project focused on developing a framework for assessing and easing global COVID-19 travel restrictions. Together with international researchers from the USA (Harvard) and Switzerland (USI), ACEMS AI Chris Drovandi and CI Kerrie Mengersen developed a flexible network meta-population model to compare the effectiveness of international travel policies, with a focus on evaluating the benefit of policy coordination. Given the nature of the complex stochastic disease transmission model, approximate Bayesian computation was employed to estimate parameters of interest. Based on simulation and theoretical insights, it was found that international airline travel may resume with up to 50% of the pre-pandemic level with pandemic control comparable to that of a complete shutdown of all airline travel. Their results demonstrated that global coordination is necessary to allow for maximum travel with minimum effect on viral spread.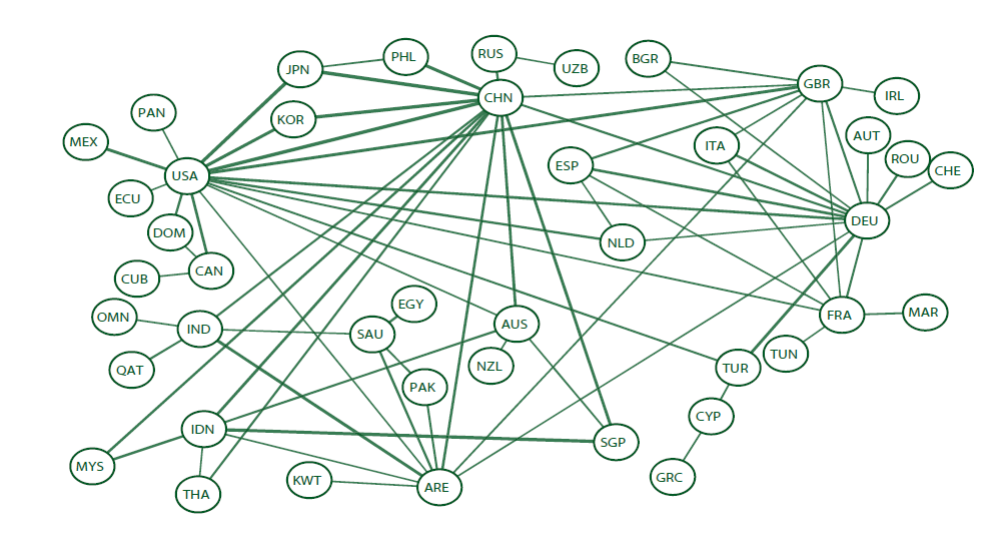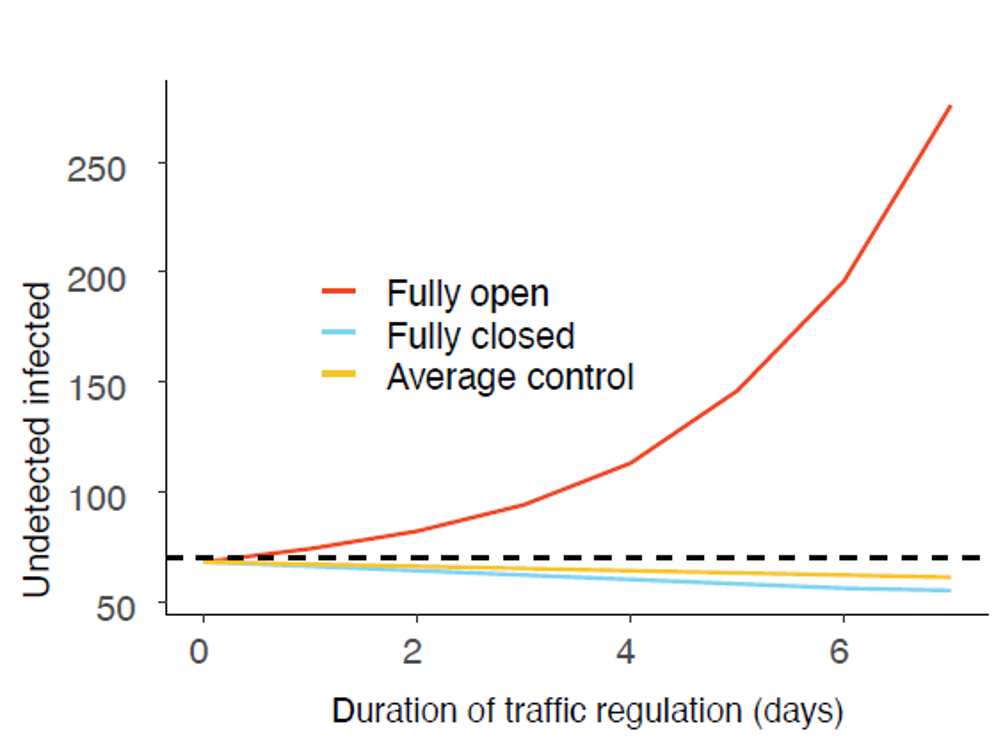 ACEMS AI Edgar Santos-Fernandez led another international collaboration with researchers from Switzerland (USI) and the USA (UC Irvine) to identify clusters of countries that had similar complexity of response to the COVID-19 pandemic. Using a mixture of Pareto distributions, they identified the intrinsic dimension (ID) of the per-capita numbers of cases, deaths and a lockdown stringency index for each country for the years 2020-2021. The researchers found that these data could be projected onto two low-dimensional manifolds, with high-income countries skewed towards the lower ID manifold, likely arising from aging populations, comorbidities and increased per capita mortality burden from COVID-19.
In another COVID-19 study, ACEMS PhD student Raiha Browning worked with international colleagues from the UK (Oxford) and France (Paris) to evaluate whether the complex dynamics of the pandemic could be described by a simple discrete-time self-exciting model. If so, this would facilitate fast cross-country comparisons and global evaluation of changes in the pandemic. A Hawkes Process (HP) is a self-exciting point process, such that past events in the process increase the short-term probability of future events occurring. This can be used to model an epidemic in which a disease spreads by an infected person transmitting the infection to other people. The transmission rate λ(t|H_t) over time t, given the history of the process H_t, is determined by a baseline process and a triggering function governed by the time since the initial event:

Applications of HPs include brain activity, crime, financial markets, social media interactions, seismic activity and terrorism. The researchers modelled different phases of the pandemic based on the daily number of deaths for ten countries from February 2020 to February 2021. They found that the background rate is generally unstable in the initial exponential growth phase but declined when countries implemented lockdown procedures and increased again after restrictions on travel and mobility were relaxed. The triggering kernel was generally higher in the first phase than subsequent phases.
ACEMS CI Louise Ryan has continued her collaboration with colleagues Joseph and Sandra Jacobson at Wayne State University in the United States. Louise is a Co-PI on a large project funded by the US National Institutes of Health to study impact of exposure to alcohol during pregnancy. While it is of course known that alcohol is best avoided during pregnancy, it is critical that more be known about exposure levels that result in clinically important adverse effects in terms of infant development, so that appropriate diagnoses can be made, and effective interventions designed.
The project involves the integration of data from six large longitudinal cohorts, each involving measurement of a large suite of neuro-cognitive outcomes. Under Louise's guidance, project statisticians have been developing and applying sophisticated statistical methods to handle the complex multivariate nature of the data. KD Dang worked on the project, first as an ACEMS-funded Research Fellow and later as a Lecturer at the University of Melbourne. Richard Cook from University of Waterloo is also involved in the project and was recently awarded a multi-year grant from the Canadian government to undertake further statistical methods research motivated by this project.