ACEMS Ideas Challenge: Supporting the ABS & Responsible Data Science
ACEMS Stakeholder Engagement set a challenge for ACEMS partners and members to propose ideas for collaborations, aimed to help partners by leveraging ACEMS capabilities. The ABS, and ACEMS, responded with five different project ideas which included model building, deep neural networks and machine learning.

Machine learning methods are beginning to be utilised in public service agencies and National Statistical Organisations like the Australian Bureau of Statistics (ABS). Plus, there is even more potential for these methods to be applied for benefits including cost savings, service quality improvements, and reducing survey respondent burden.
The ABS has strong expertise and experience in traditional sampling and statistical modelling methods, and sought to harness the capabilities and network of ACEMS in relation to machine learning, to ensure that any methods the ABS adopts for its statistics and processes are transparent, justifiable, explainable and rigorous.
Specifically, the ABS sought ACEMS support via the Ideas Challenge to help the ABS to rigorously understand and responsibly and carefully adopt useful machine learning techniques. Particular areas of interest to the ABS, informed by earlier engagements including seminars hosted by and academic literature cited by ACEMS, included:
Investigating the use of attention mechanisms for explainability.
Estimating uncertainty for deep neural networks (DNN).
Investigating applications of contrastive explanations in the ABS.
Representivity of Training and Test Data.
Efficient Sampling Techniques for Labelling Training Data for Model Building.
ACEMS' Stakeholder Engagement Officer Angela Dahlke and the Government Systems domain team at QUT led the organisation of a number of engagements customised to deliver knowledge-transfer to the ABS, from a diversity of sources - within the ACEMS researcher and partner network, and extending to different disciplines and sectors/industries.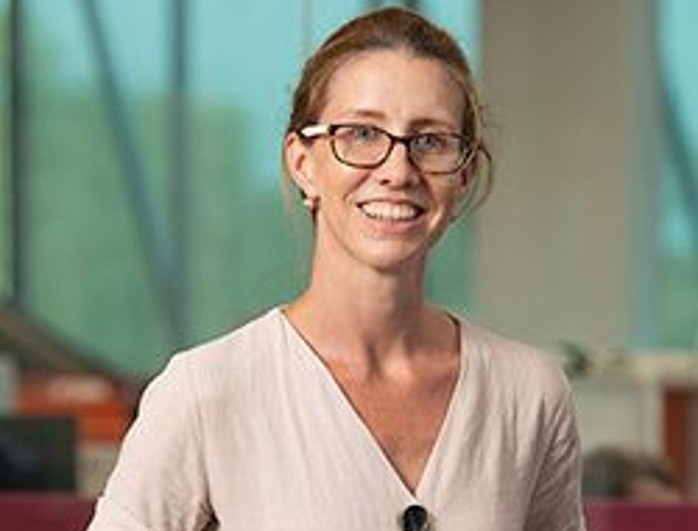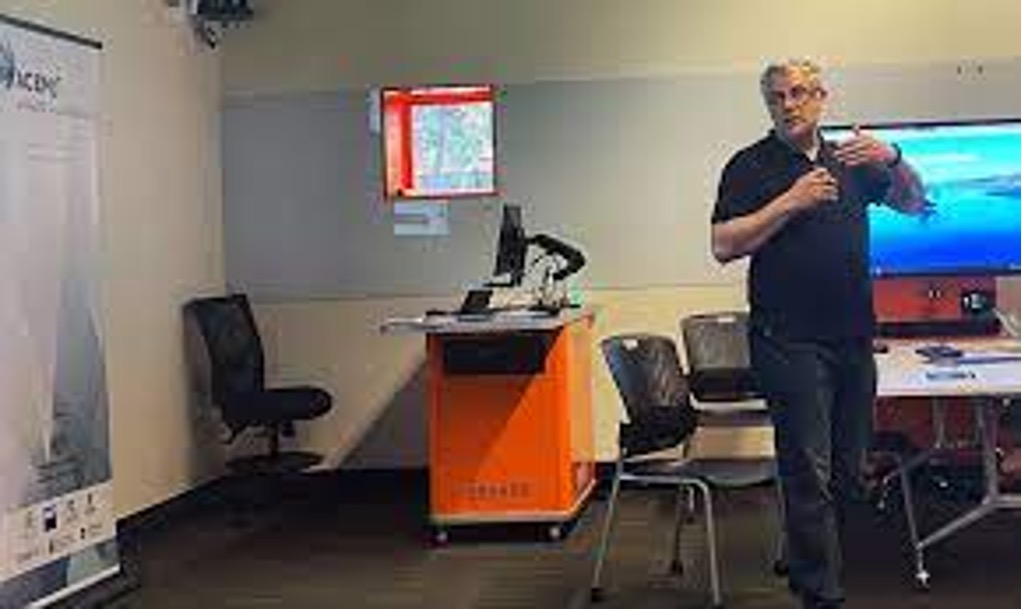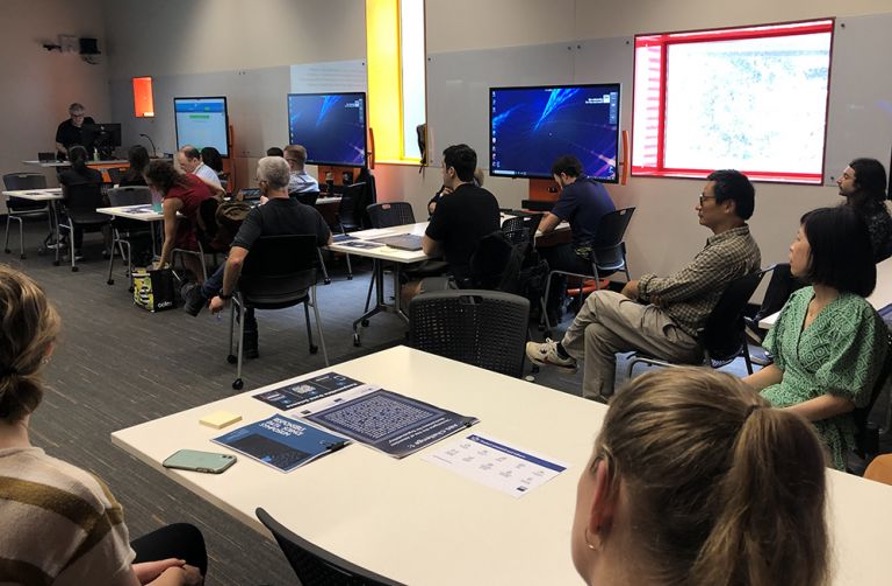 These included:
A hybrid responsible data science symposium attended by 22 ABS staff plus ACEMS members across multiple nodes (both in person in Brisbane and online). The event included cross-disciplinary and cross-sector presentations from academia and industry as well as a keynote presentation by Susan Shaw (ABS).
A hybrid workshop linked to the symposium which included research presentations by the ABS, discussions of challenges, and multi-stakeholder interactive feedback (both in person and online).
A working dinner, preceding and informing the above events, with three ABS guests, including key-ABS collaborator, the ABS QUT Government Systems Co-chair Bernadette Guiffrida, together with ACEMS researchers and thought leaders across academia (statistics, computer science, justice, law, mathematics, engineering, philosophy) plus representatives from different industries including indigenous health, technology, manufacturing, engineering, and defence.
From an ABS perspective, the symposium was a chance to identify areas of emerging interest and further engage with research priorities in the area of responsible data science.
I had high expectations heading into the day, and they were exceeded. With every speaker, I found myself writing down points that I want to remember or want to look up and read more about. We are going to have a lot of conversations that continue from this"
Bernadette Giuffrida, ABS Assistant Director and QUT Centre for Data Science ABS Co-Chair of Government Statistics
These events were beneficial to all who attended - including ABS and other industry - as well as academics and students from ACEMS and other disciplines.
It was very interesting having people from the ABS here, who already have strong governance structures around what they can and cannot do with data. They've been very thoughtful about what they might do with artificial intelligence. I think there's a lot we can learn by following in the footsteps of our best actors in this space"
Kate Devitt, Chief Scientist, TAS-D CRC Symposium Speaker & Workshop Participant
Outline of the Responsible Data Science Symposium & Engagement Tool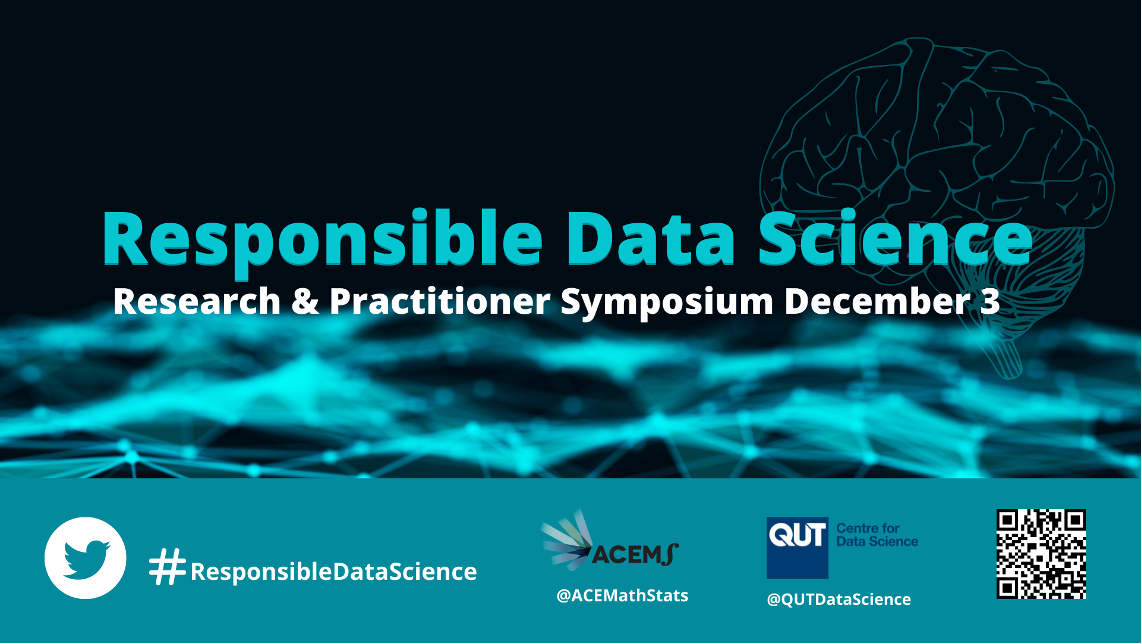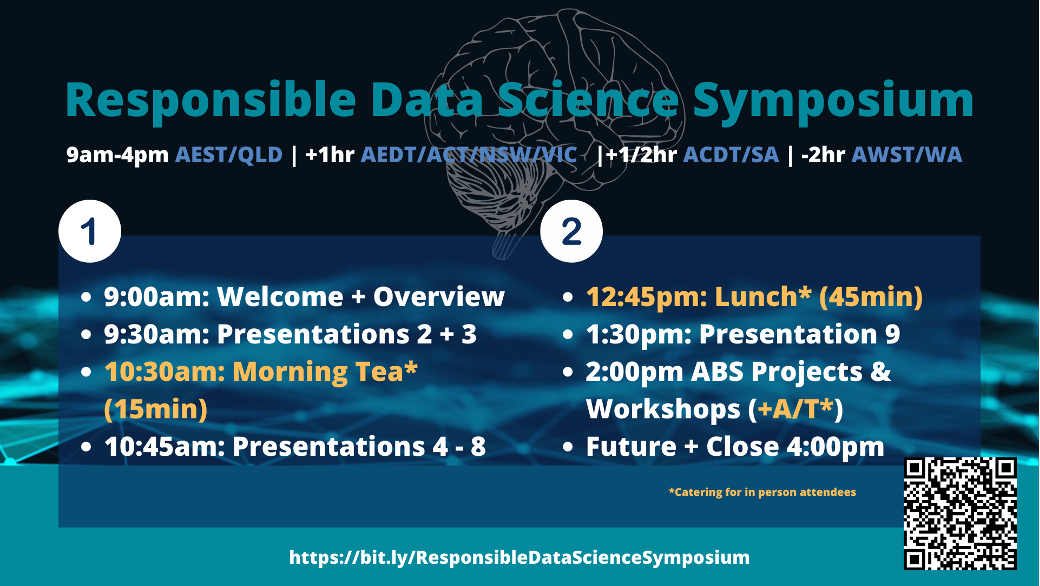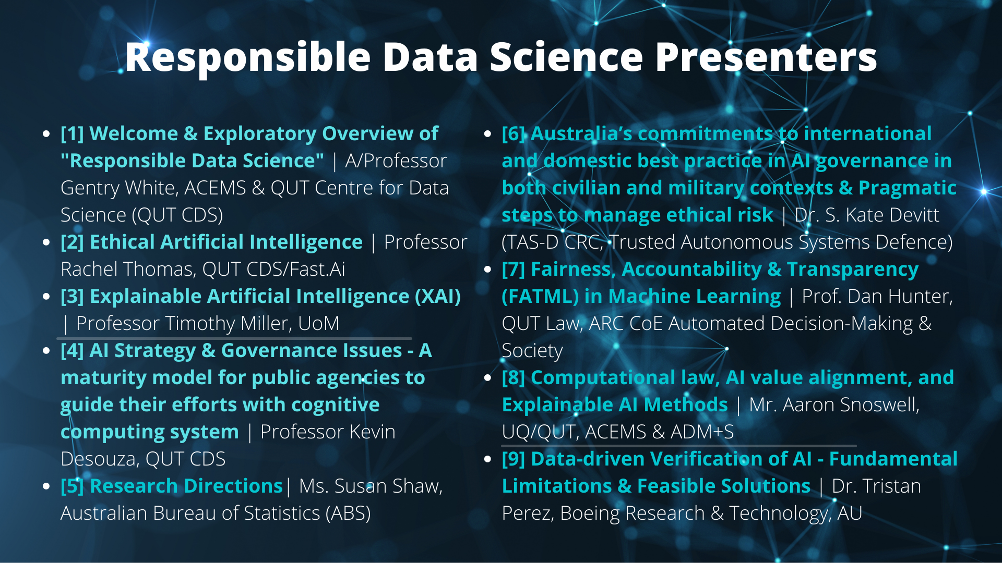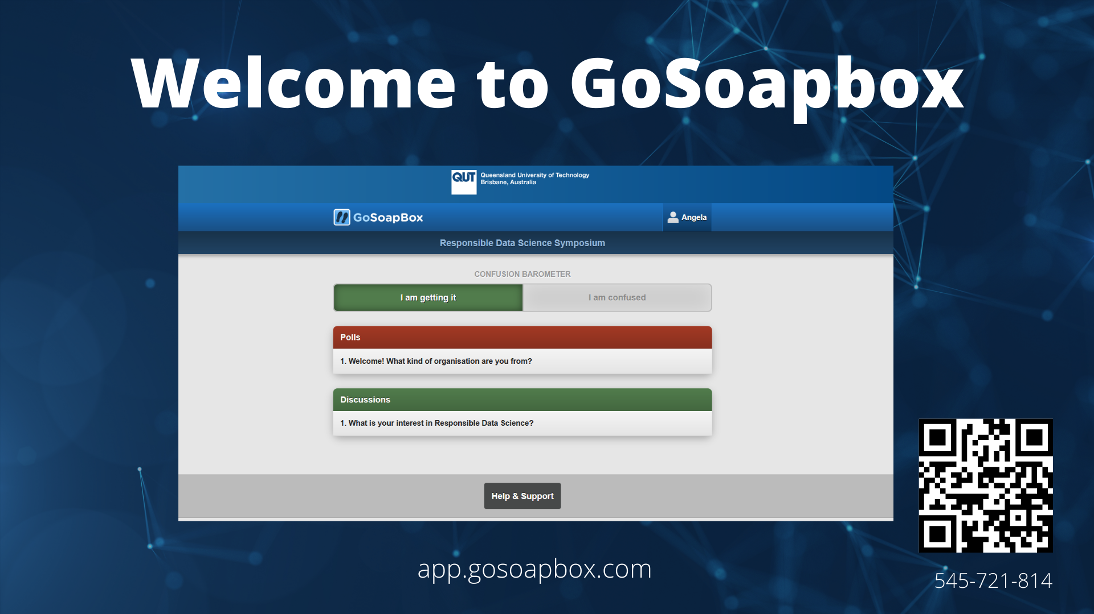 Learn more about the Symposium here in this article, and watch a selection of the video presentations (excluding those not publicly accessible).